Mobile App
Downloading the App
Copy this link to download the fissara Manage App on your Android device
Logging In
Once you have download the fissara Application you will need to log into the application. You would have been provided with an account by your company/system administrator and you should have received an email from fissara with your username and logging details (please contact your system administrator if you dont have an account). Following the links in the email will allow your to create a unique password to use fissara Manage.
Open the app and complete your username, password and customer reference (This will be sent by email once your account is activated)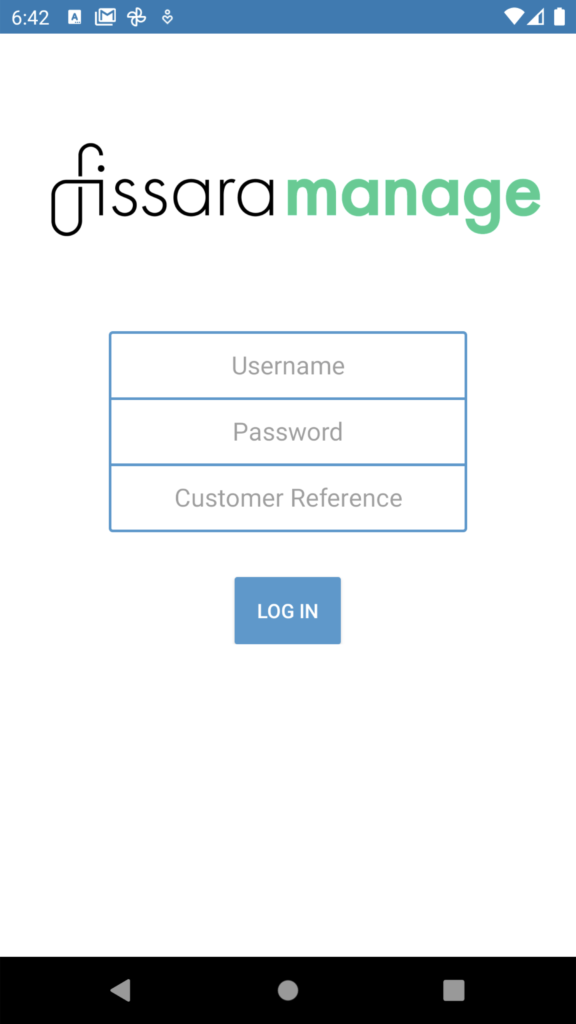 The User Menu
The User Menu is accessed by clicking the 3 bars in the top left of the screen. You can find more details on navigating around the User App here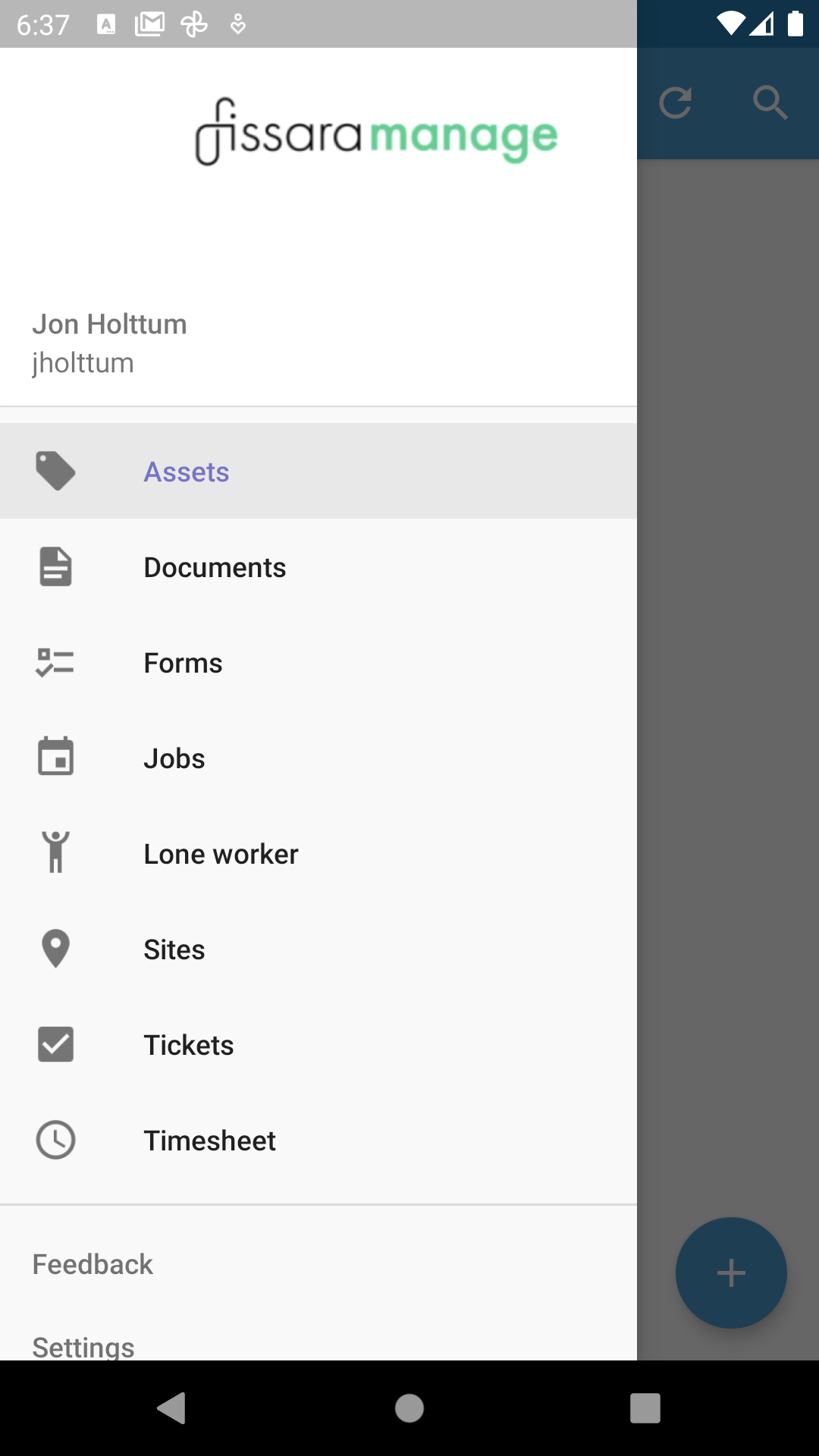 Depending on the package your company has purchase will determine which parts of the application are available for you to use. Selecting the the feature on the screen will take you to that part of the App. You can return the user menu simply by selecting the menu icon once again.
Digital ID and Logging Out
The User App provides the User with a Digital ID also called the audit function (within the Job screen). This can be found from the main menu or from within a job. From the main menu the user presses on their name to access their own Digital ID. This App page will show a picture of the user, any skills and associated certification and a summary of vehicle details and medical information (Only shown in the App if added on the web console). It is possible to re-sync these lists by clicking on the sync icon at the top right of the screen. You can also log out of the App here by selecting the 3 dots at the top of the screen. Once "logged off" all user data is removed from the App.