Mobile App Assets
"Assets are higher value items that are either utilised or maintained by your engineers. Assets can be moved around the system from warehouse to vehicle to site. You can record the working and contract status of each asset"
Assets can be accessed from the main menu or from within an Activity as part of the Job completion process
At the main menu locate and press on the Assets Icon, the menu item will then be highlighted in grey and take you to the Asset List shown below. Assets can be added, moved, amended  saved and submitted from within the Mobile App.
   
---
Assets in the Activity
When an activity is in progress it is possible to select an Asset from the tab at the top of the screen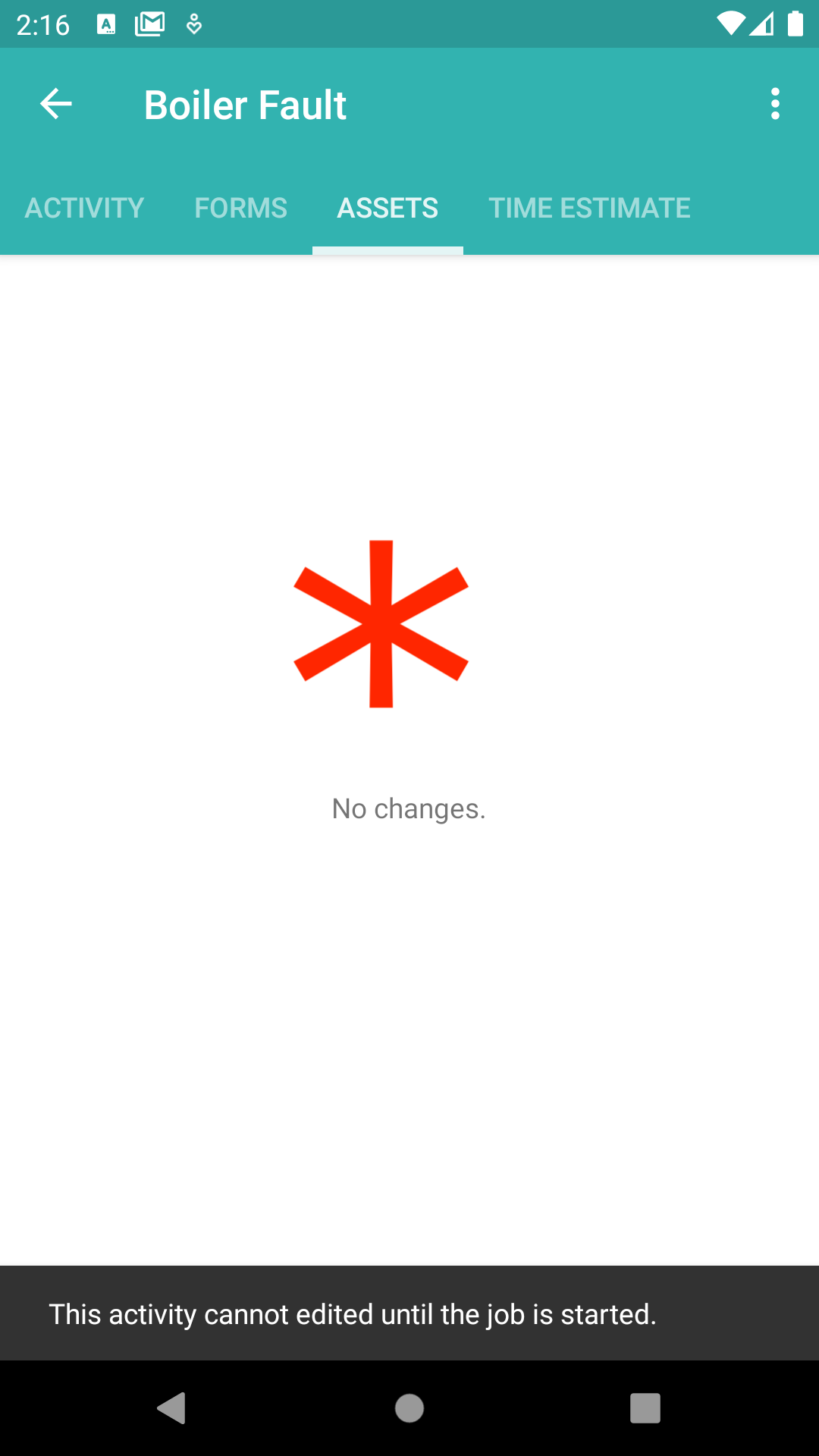 View and Move an Asset
After selecting an Asset from the list you can move the asset to a different location by searching and selecting it from the search results. Once you have changed the location save this detail and the asset will move in the system.
   
Add and Edit an Asset
At some parts of the application and job process it is possible to add a new Asset. Complete the required filed and save this new asset to the correct location. Editing the Asset is a similar process however this is carried out by selecting an existing asset and click on the edit icon