Manage Skills
Through the Manage Skills module of the system, you can add skills and assign them to users and activities. This allows you to make sure that your users have the right skills for each activity/job.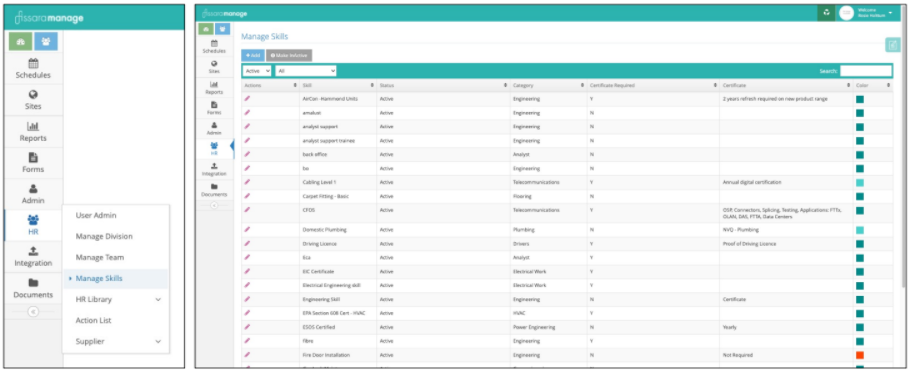 Keep track of skills by managing their status. You can filter the skills table and search for specific skills.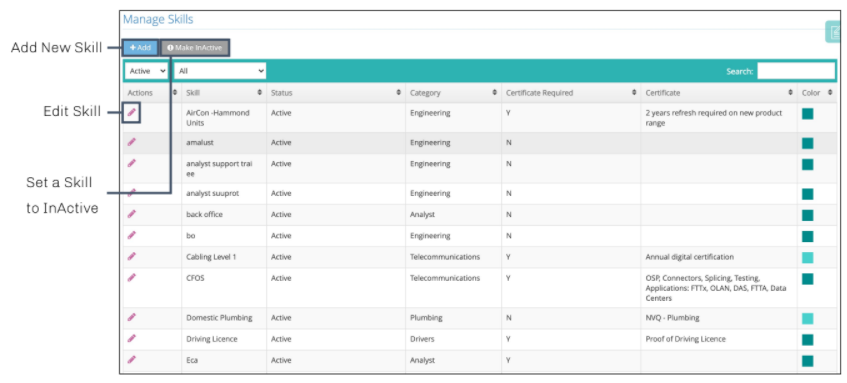 To add a new skill, you can select the 'Add' button. A box will appear allowing you to do so and you may also use this view to edit existing skills by clicking the pencil icon.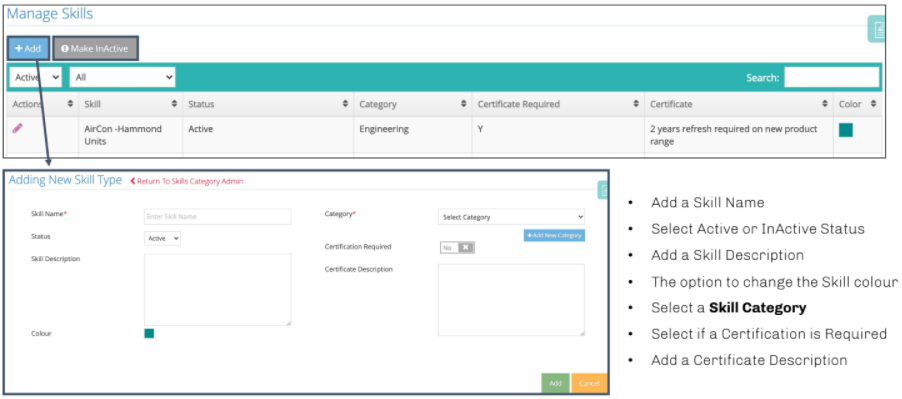 When adding a new skill category, you will be directed to a new page which contains all the details you'll need to create it. Your new skills will
then be saved into a table of skill categories.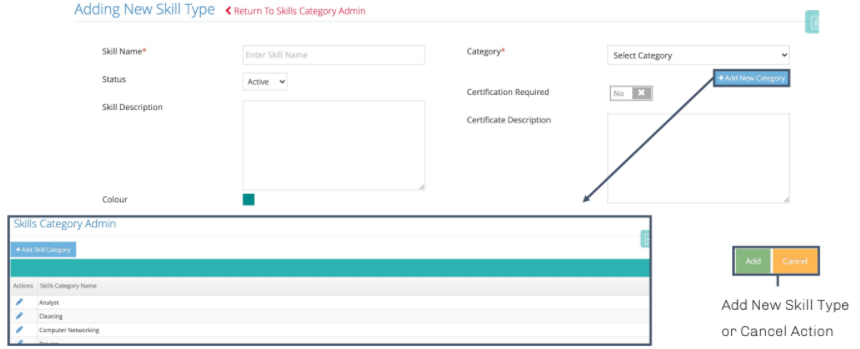 If you no longer need a particular skill, you may set it to an "inactive" status selecting the skill from the overview and clicking the 'Make Inactive' button.