Manage Supplier
The Manage Supplier section is where you can view, search and store all of your Suppliers in one place. These can be grouped as shown in the Supplier Types section.

Add New Supplier and Edit existing Suppliers using this area. Search, store and view Suppliers here. You can also filter the Supplier List by using the Ascending and Descending functionality.
To Add a New Supplier, select the Add Supplier button. Once you have done this four tabs will appear and you can enter the Supplier Details in here. Once you have added a New Supplier, more tabs will appear, allowing you to add Assets and Users.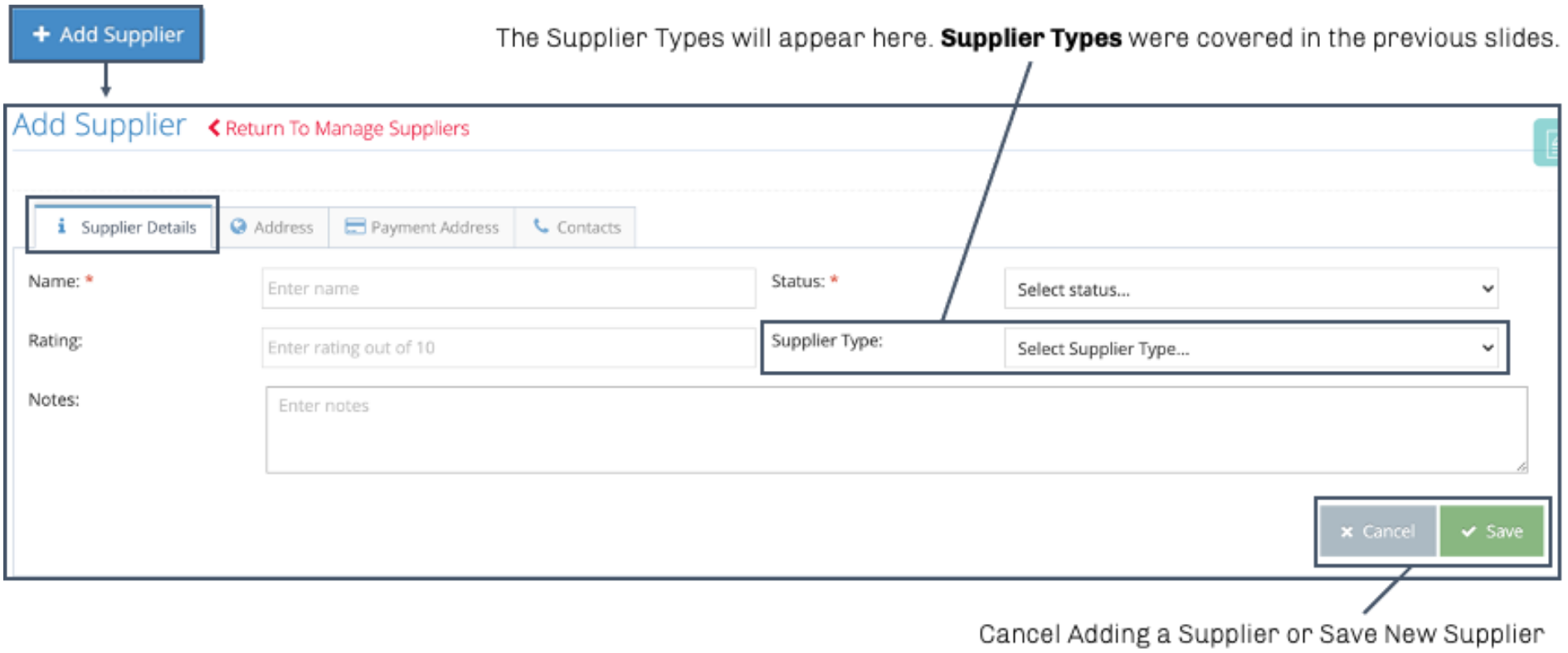 Add Supplier Address using this tab.

Add Supplier Payment Address Details.

Add Supplier Contact Details. Once you have Saved the Supplier it will be added to the Supplier List.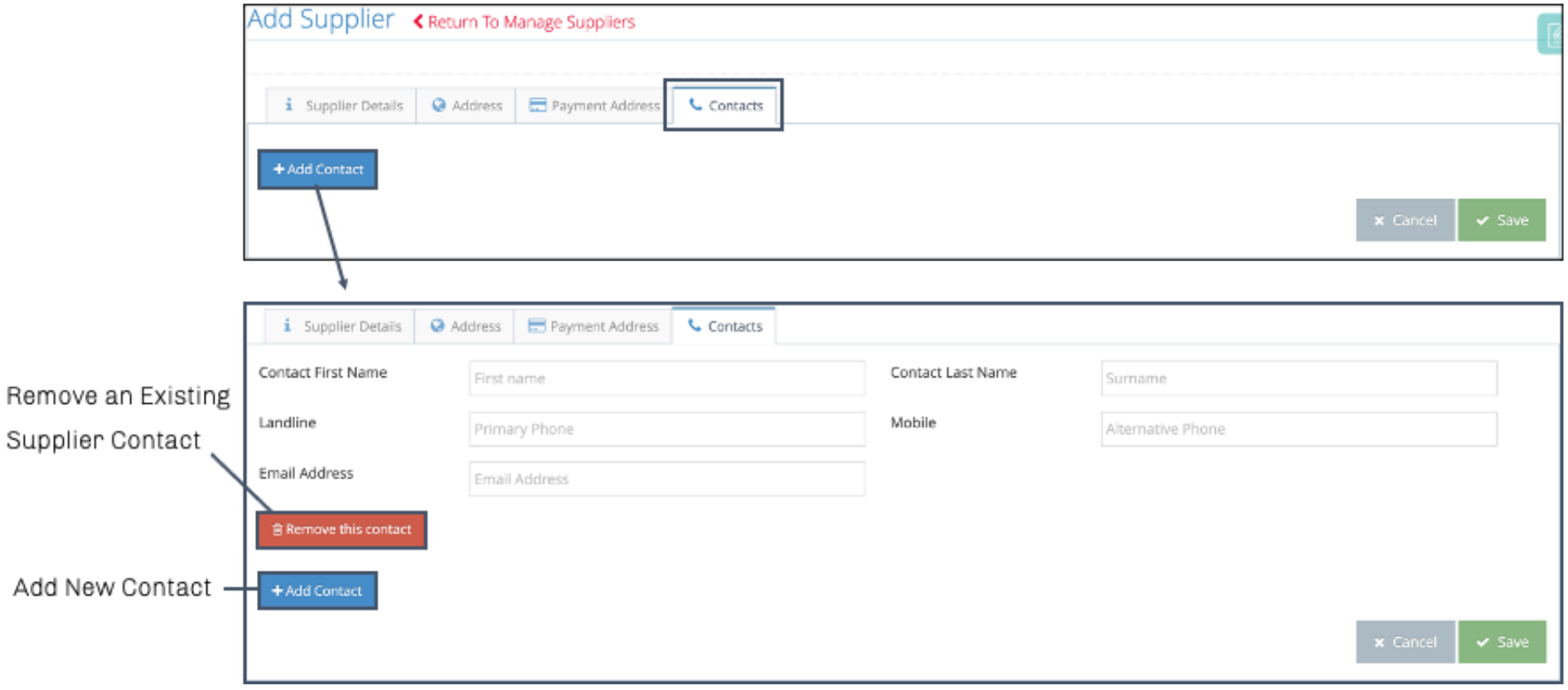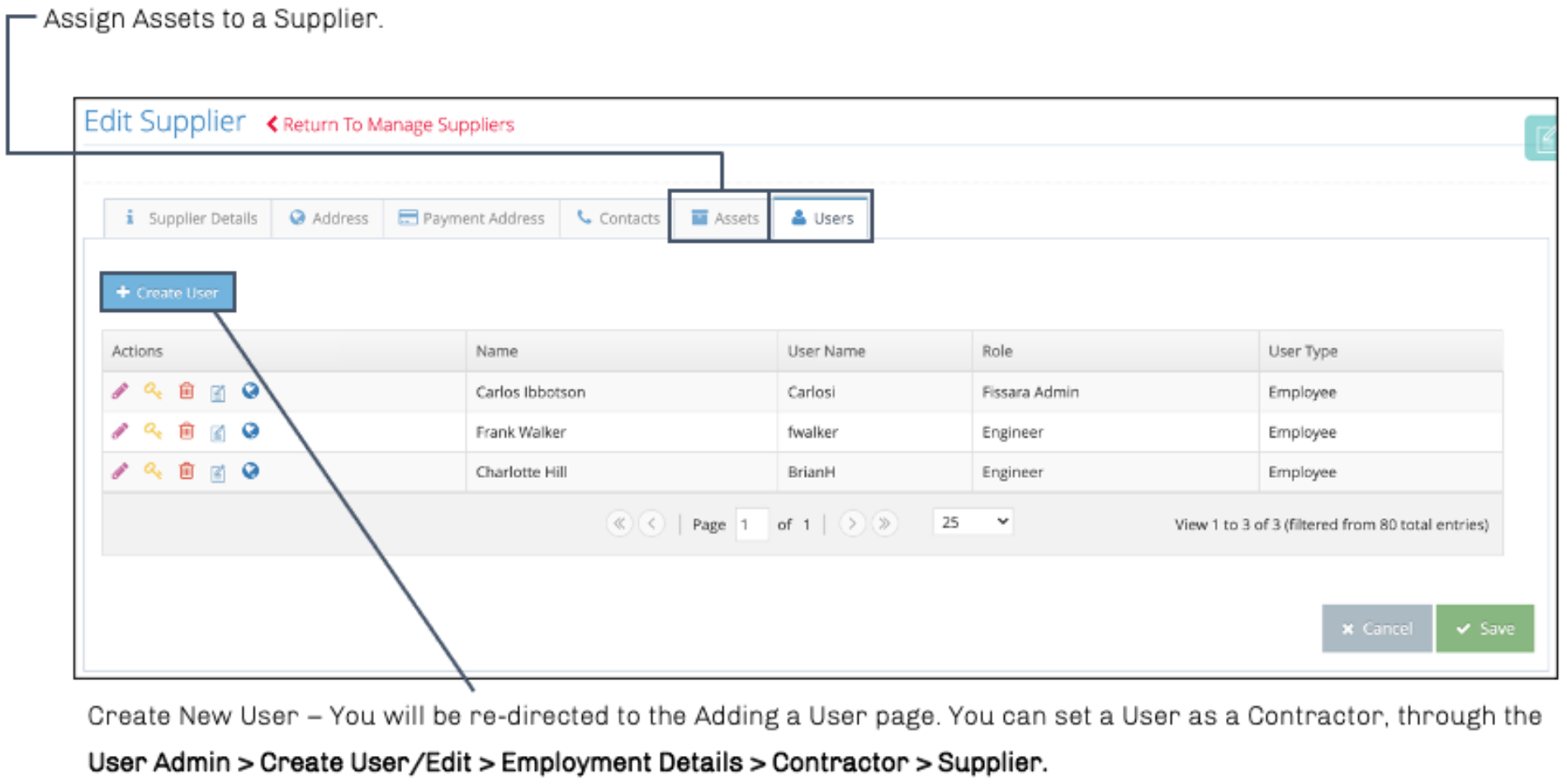 By selecting Create a New User, you will be re-directed to the Add a New User page.